Abstracts will be published in Smart Bio 2017 abstract book.
Please, check the registration form for abstract template.
We encourage to submit papers to cooperating journals: Biologija (ISSN 1392-0146 (Print); ISSN 2029-0578 (Online)) which is included in Journal Citation Reports Clarivate analytics (JCR)( former Thomson Reuters) . Biologija covers a broad spectrum and brings together various disciplines, for example, gen­eral biology, mic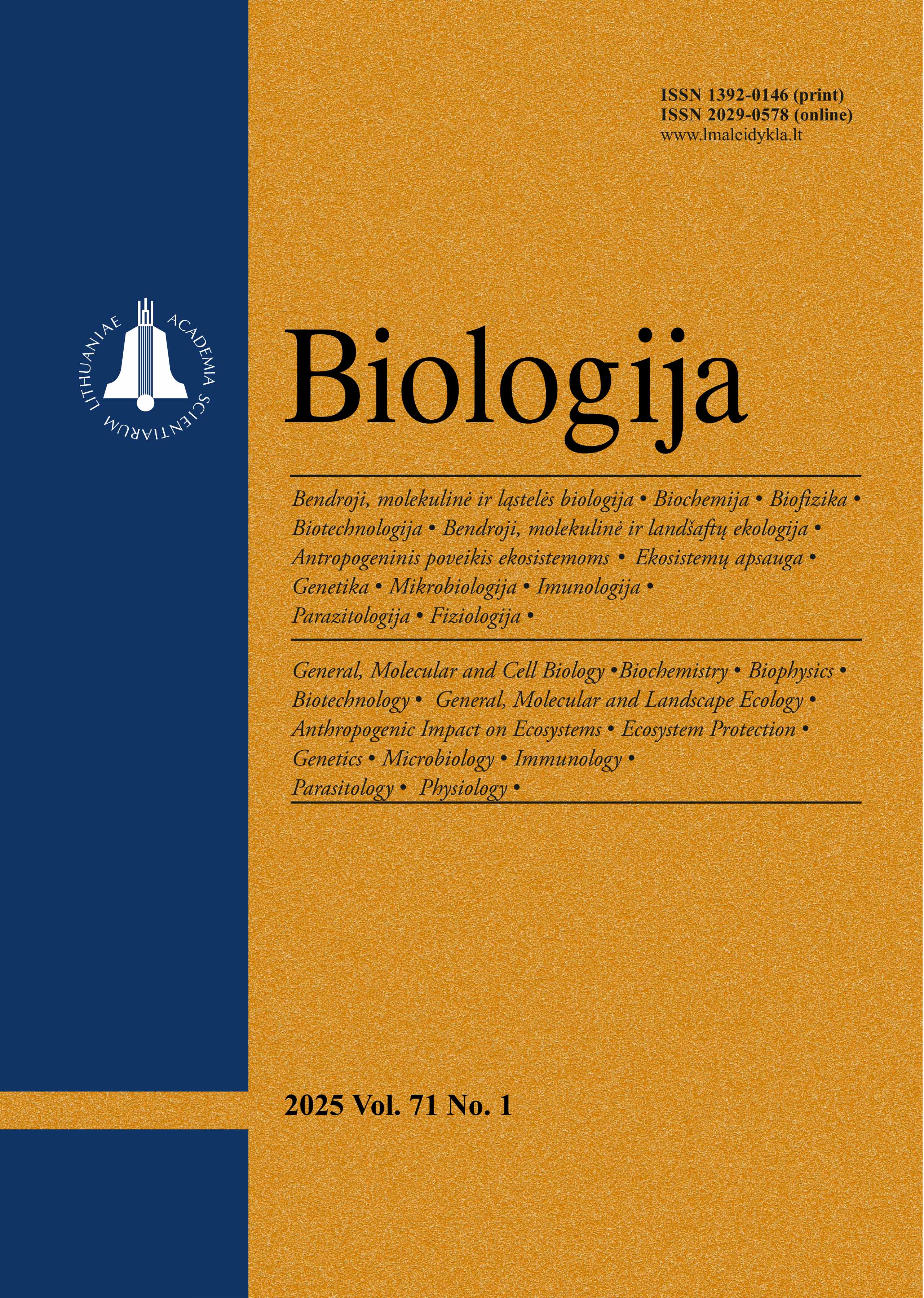 robiology, parasitology, molecular biology and ecology, genetics, mathematical modelling, biochemistry and biotechnology. Multidisciplinary approaches and the use of conventional and novel methods/methodologies (in the field and in the laboratory) are crucial for deeper understand­ing of the effects of natural processes and human behaviour/activities on environment and the anthropogenic impact of economic development on ecosystems.
Publications in Biologija journal is free of charge.
The journal covers the following topics: General, Molecular and Cell Biology / Biochemistry / Biophysics / Biotechnology / General, Molecular and Landscape Ecology / Anthropogenic Impact on Ecosystems / Ecosystem Protection / Genetics / Microbiology / Immunology / Parasitology / Physiology.
Submission Preparation Checklist
As part of the submission process, authors are required to check off their submission's compliance with all of the following items, and submissions may be returned to authors that do not adhere to these guidelines.
The submission has not been previously published, nor is it before another journal for consideration (or an explanation has been provided in Comments to the Editor).
The submission file is in OpenOffice, Microsoft Word, RTF, or WordPerfect document file format.
Where available, URLs for the references have been provided.
The text is single-spaced; uses a 12-point font; employs italics, rather than underlining (except with URL addresses); and all illustrations, figures, and tables are placed within the text at the appropriate points, rather than at the end.
The text adheres to the stylistic and bibliographic requirements outlined in the Author Guidelines, which is found in About the Journal.
If submitting to a peer-reviewed section of the journal, the instructions in Ensuring a Blind Review have been followed.
Articles should be submitted directly to editorial office of the specified journal. Manuscripts must have footnotes included: "Authors report was presented in the 18-20 05 2017 "Smart Bio" conference event in Kaunas.